Collaborations: Research & Development
ORYZON leverages its relationships with the broader research community to advance its epigenetic scientific platform and product development strategy. These research collaborations are important contributors to the company's product pipeline growth, and continue to provide expertise for the company in a cost effective manner.
ORYZON's business development strategy is guided in general by moving its product development through clinical Phase II, and then forging mutually advantageous collaborations with partners who can provide later stage clinical development, regulatory and commercialization expertise and financial resources. 
The company anticipates continuing to develop both its R&D collaborations and its business development collaborations to drive the growth of its business.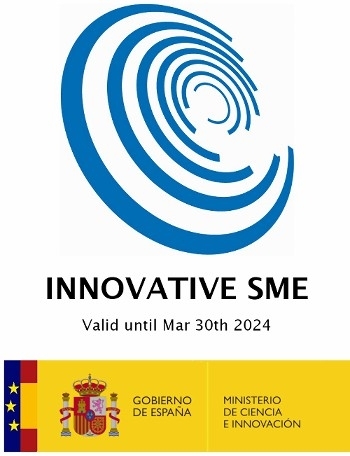 SEAL OF EXCELLENCE | 2022-2024
Oryzon Genomics S.A. has obtained the Seal of Excellence for Oryzon's project entitled "Developing novel acute myeloid leukaemia treatments using iadademstat, an epigenetic drug (DYNAMIC)", with a duration of 30 months (January 2022- June 2024). The overall objective of this project is the execution of the ongoing iadademstat's clinical study FRIDA, a clinical trial that is evaluating the efficacy and optimal dose of iadademstat in combination with gilteritinib in patients with relapsed/refractory AML with FLT3 mutations. The Spanish Ministry of Science and Innovation manages, through the CDTI, the procedure for direct granting of aids aimed at financing R&D projects and feasibility studies from SMEs that have obtained a Seal of Excellence in the European Innovation Accelerator (EIC Accelerator) call from the Horizon Europe Program. In this case, the non-refundable public aid received amounts to €1.87 M.

RETOS-COLABORACION | 2018-2023
Oryzon is or has been the leader of several projects with funding from the FEDER-Ministry of Science, Innovation and Universities- National Agency for Research (FEDER/Ministerio de Ciencia, Innovación y Universidades – Agencia Estatal de Investigación) through the RETOS-COLABORACION program, carried out in collaboration with several public research organizations. These projects include: "Evaluation and proof of concept of the effectiveness of ORY-1001 in combination therapies in oncological indication (COMBO-EPoC)" (RTC-2017-6407-1), with an aggregated budget of around 1.5 M €, and "Vafidemstat: Efficacy in the treatment against schizophrenia and related pathologies, (VENCER)" (RTC-2019-007126-1), with a budget of 1.1 M €; and with the goal to promote the technological development, innovation and research of quality.

R+D PROJECTS | 2018-2021
Oryzon is currently carrying out two R&D projects titled "EFFICACY OF ORY-2001 IN THE TREATMENT OF MULTIPLE SCLEROSIS", and "RESEACH PROJECT TO EVALUATE THE EFFICACY OF VAFIDEMSTAT AGAINST COVID-19 (VACOPID)", aimed at evaluating the effects of vafidemstat on the inflammatory response in both diseases. These projects are funded in part via partially reimbursable financial aids from the Centro para el Desarrollo Tecnológico Industrial in the amount of around 1.5 and 1 M€, respectively.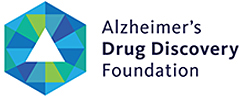 Alzheimer Drug Discovery Foundation | 2017-2018
ORYZON has received a $300,000 grant from the ALZHEIMER DRUG DISCOVERY FOUNDATION (USA) for the development and validation of biomarkers for monitoring efficacy of ORY-2001 for the treatment of Alzheimer's disease.
Alzheimer Drug Discovery Foundation | 2015-2016
ORYZON received a $270,000 grant from the ALZHEIMER DRUG DISCOVERY FOUNDATION (USA) for the preclinical development of ORY-2001 a epigenetic modifier for the treatment of Alzheimer's disease.
Alzheimer Drug Discovery Foundation | 2011-2013
ORYZON received a $ 300,000 grant from the ALZHEIMER DRUG DISCOVERY FOUNDATION (USA) for the development of new therapies for the disease of Alzheimer's disease based on epigenetics.

RETOS-COLABORACION | 2015-2018
Oryzon participates or has participated in several projects funded by the Ministry of Economy and Competitiveness through the program RETOS-COLABORACION, which includes FEDER funding. These projects are carried out along with several national companies and public research organizations through project consortia under the leadership of Oryzon. These projects are: RTC- 2015-3898-1 "Evaluation of the effectiveness of epigenetic inhibitors in experimental models of human diseases"; RTC- 2015-3332-1 " Discovery and combination of new therapies for the treatment of cancer through the modulation of epigenetic targets and adenosine receptors" and RTC-2016-4955-1 "Epigenetic regulation of the inflammatory response".

Eurostars | 2015-2018
ORYZON is the leader of a EUROSTARS Project called EMTherapy "Therapeutic use of epigenetic modulators in oncological and neurodegenerative disease" aiming at developing or further developing novel compounds changing epigenetic regulation in different diseases, neurodegeneration (Alzheimer's) as well as in oncology. The consortium is formed by ORYZON from Spain, 4SC from Germany and INVENTIVA from France. The budget of this Consortium is several million euros.
Eurostars | 2013-2015
ORYZON was the leader of a EUROSTARS Project with the University of Manchester (UK) called EPILETH for Epigenetic Innovations in Leukemia Therapies. EPILETH was a 2 year project well focused on the clinical development of a novel inhibitor of Histone Specific Demethylase 1. LSD1 is a candidate target for differentiation therapy in the MLL molecular subtype of human myeloid leukemia, the participants of this project have produced abundant biological data and strong and refined pharmacological inhibitors of LSD1. A clinical evaluation of LSD1 inhibition as a therapeutic strategy more generally in myeloid malignancy is needed. The budget of this Consortium was € 1.7M.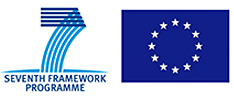 Repro-Train | 2013-2015
ORYZON participated in the European FP7 REPRO-TRAIN: "Reproductive Biology Early Research Training network". In this project, ORYZON carried out an epigenetic approach for developing new therapies for testicular cancer.
DDPDGenes | 2013-2015
ORYZON participated in the European FP7 project DDPDGENES: "Identification of genes important for human midbrain dopamine neuron development and Parkinson's disease" jointly with INBIOMED, Cambridge University, Karolinska Institutet and l' École Polytechnique Fédérale de Lausanne.

INNPACTO PROGRAM | 2011-2014
Oryzon has participated in several projects financed by the Ministry of Economy and Competitiveness through the INNPACTO subprogram, which include FEDER funding, along with various national companies in each of the respective project consortia. These projects are: POLYFARMA "New Therapies for Parkinson" (IPT-2011-1048-900000); HUMANFARMA "Translational Drug Discovery: Directly in patient samples" (IPT-2011-0904-900000); HEMAFARMA "Pharmaceutical developments against hematologic cancers classified as rare diseases based in apoptosis approaches" (IPT- 2012-0673-010000); NANOSCALE "Development of a device for remote control release of drugs based on magnetic hyperthermia for oncologic indications" (IPT-2012-0712-010000).

DENDRIA PROJECT | 2009-2013
ORYZON has been partner in DENDRIA consortium: "Innovative solutions aimed at accelerating novel drug discovery and development for nervous system pathologies" which aims to implement new experimental and technological approaches in the searching for candidate compounds for the treatment of diseases of the Nervous System. DENDRIA Consortium consisted of 12 companies and 24 research centers. The overall project budget was over 20 million Euros. ORYZON developed innovative medicines for Huntington's disease within this program.
MIND PROJECT | 2008-2012
ORYZON has been partner in MIND, a multidisciplinary Spanish research project for the development and application of new technologies, to advance in the integral and personalized treatment of Alzheimer's disease, and other related dementias. The MIND Consortium consisted of 12 companies and 35 public research centers, in Spain. The overall budget of the project was over 27 million Euros.

ACCIÓ | 2018-2019
Oryzon has received a grant from ACCIÓ through its " Nuclis" program (RD17) addressed to support industrial research and experimental development. The Project RD17-1-007 entitled "New epigenetic inhibitors for the treatment of chronic pathologies" (NINETMAC) was conducted under the umbrella of the RIS3CAT plan and was aimed at developing new selective HDAC6 inhibitors. This project was partially financed with European FEDER funds (Fondo Europeo de Desarrollo Regional de la Unión Europea under the frame of the Catalonia Operative Program 2014-2020). Thanks to this aid, Oryzon started this research line that resulted in the discovery and selection of two selective HDAC6 inhibitors as potential preclinical candidates, which we are currently testing for different therapeutic indications.
ACCIÓ | 2014-2015
In addition Oryzon has participated in the past in several projects partially funded by ACCIÓ/Generalitat de Catalunya through several programs. These projects are: IEDES11-1-0097 "Clinical validation for a new product to monitor cancer patients"; RDNET10-1-0004 "Fighting prostate cancer development of monoclonal antibodies against new target"; RD10-1-0071 "Trion- Therapies directed to receptors for inhibiting oncological diseases" or RD10-1-0022 "Konik: integrative molecular analyzer- multidimensional metabolomics chamber".